Notes from the Manager
Related Strips: #687: Insolence of the Dead; #688: Born for This; #689: Bad Brains; #690: Bad Taste
This (slightly but not very spoilery) clip/scene from Cabin in the Woods does pretty much the same thing (for slightly different reasons) as I'm doing here, but the lock-down scene is pretty common in zombie movies (and horror movies in general). Besides, I had this scene planned out way before I saw the movie!
Cabin is a fantastic movie, by the way. You should avoid spoilers, avoid reviews, avoid the trailer even — just see it. Especially if you're a Joss Whedon fan, even if you're not a big horror buff.
See you Monday!
FAIR WARNING: Do not talk Cabin spoilers below — even the stuff the trailer spoils. I will seriously delete that shit.
Multiplex News & Updates
Bonus comics, drawings, and
other awesome stuff
Thursday, June 15, 2017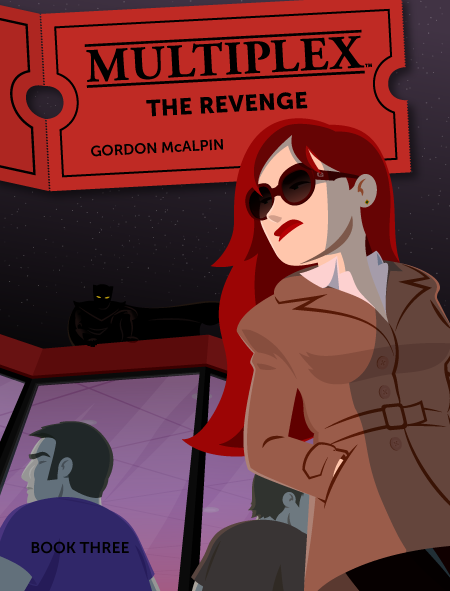 Multiplex: The Revenge (Book Three) is now available in the Multiplex Store! (Only regular/unsigned editions are available at this time; I'll add artist's editions once all of the Kickstarter rewards have been fulfilled.)
Multiplex: The Revenge collects chapters 11–15 of the series (strips #217–338, which ran from March 2008 to March 2009), plus over 30 bonus comics — including an all-new stories sets on opening night of The Dark Knight and Zack Snyder's Watchmen! If you miss Multiplex and would like to see more with these characters, the book collections are for you.
Head on over to the Multiplex Store and check it out today!
Other Recent Posts