Notes from the Manager
Related Strips: #872: The Dork World
A little late, but this is as close to a Christmas strip as I'm getting this year. There will be a little more related to the films series before this chapter wraps up. It's running a little longer than planned — obviously, since the strip is meant to be set in real time. But I'll get caught up.
FYI, the dialogue in their promo is verbatim from Gremlins this time.
Just as a heads up for those of you who (like many people) weren't on the Internet over the holidays, I've launched a Patreon project to (1) get rid of the ads, and probably more interestingly for you, (2) give you more fun stuff to enjoy. 50 people have signed up to support the strip already, and I hope you consider joining them. Check out the Patreon page to watch Jason explain a little more about it!
In case you've already checked it out, another heads up: as of today, Patreon now takes PayPal!
Multiplex News & Updates
Bonus comics, drawings, and
other awesome stuff
Thursday, June 15, 2017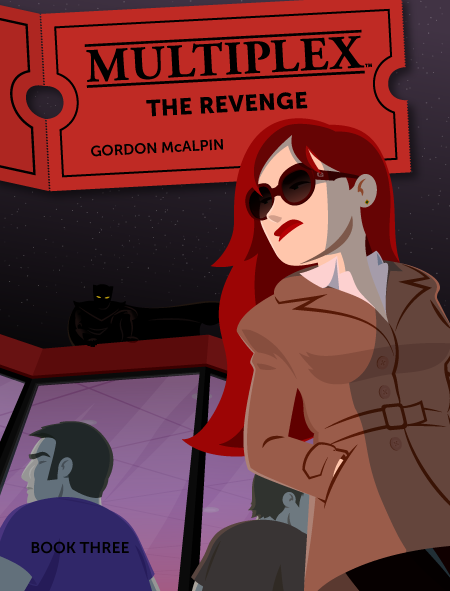 Multiplex: The Revenge (Book Three) is now available in the Multiplex Store! (Only regular/unsigned editions are available at this time; I'll add artist's editions once all of the Kickstarter rewards have been fulfilled.)
Multiplex: The Revenge collects chapters 11–15 of the series (strips #217–338, which ran from March 2008 to March 2009), plus over 30 bonus comics — including an all-new stories sets on opening night of The Dark Knight and Zack Snyder's Watchmen! If you miss Multiplex and would like to see more with these characters, the book collections are for you.
Head on over to the Multiplex Store and check it out today!
Other Recent Posts