Notes from the Manager
Related Strips: #765: Happy to See You; #766: Say Hello to My Little Friend
I'm going to try for three strips this week, so I can finish up Book 6 before 2012 is up. Cross your fingers for me! Work on Book 2 has re-commenced, as well, but will likely not really get cracking until after Book 6 is over.
I did want to take a short break between Book 6 and Book 7, so if anybody with a webcomic (or portfolio website) to promote is interested in ponying up a guest comic, get a hold of me!
Whether or not Christmas is your thing, have a safe and happy next couple of days. And be particularly nice to your movie theater employees, because it's a busy day for them. Cool? Cool.
(Thanks to my friend Dana for help coming up with the title.)
Multiplex News & Updates
Bonus comics, drawings, and
other awesome stuff
Thursday, June 15, 2017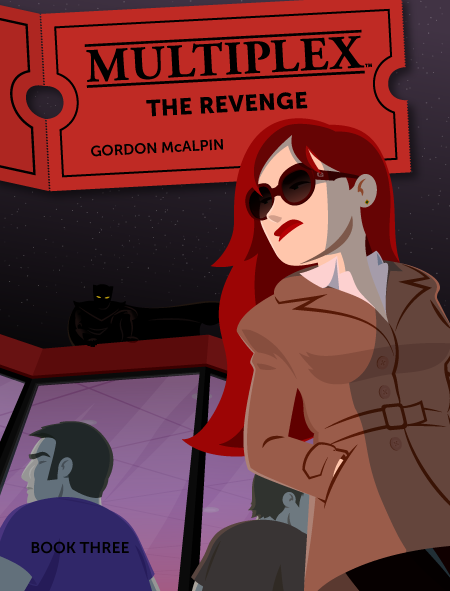 Multiplex: The Revenge (Book Three) is now available in the Multiplex Store! (Only regular/unsigned editions are available at this time; I'll add artist's editions once all of the Kickstarter rewards have been fulfilled.)
Multiplex: The Revenge collects chapters 11–15 of the series (strips #217–338, which ran from March 2008 to March 2009), plus over 30 bonus comics — including an all-new stories sets on opening night of The Dark Knight and Zack Snyder's Watchmen! If you miss Multiplex and would like to see more with these characters, the book collections are for you.
Head on over to the Multiplex Store and check it out today!
Other Recent Posts