Notes from the Manager
Related Strips: #735: Closed Off
These are the unfinished pencils at the moment… I'm a little overwhelmed by school and freelance work at the moment.
I hope to ink the strip in the morning or afternoon and update the image. Until then, you get to see how my pencils have loosened up recently. You can also see how I've — very recently — started to use Illustrator to do some of the precise/tight stuff that I don't enjoy doing by hand. Drawing with a ruler is no fun. I still ink this stuff by hand, though, so the finished pages look consistent.
So yeah. See you again later today, perhaps? Or Monday.
UPDATE (9/13, 10am): Well, you guys seem happy enough with the pencils, it seems, so perhaps I'll save inking them for a week when I'm not quite so overwhelmed. Thanks for bearing with me, humoring my rough pencils, and — as always — for reading.
Multiplex News & Updates
Bonus comics, drawings, and
other awesome stuff
Thursday, June 15, 2017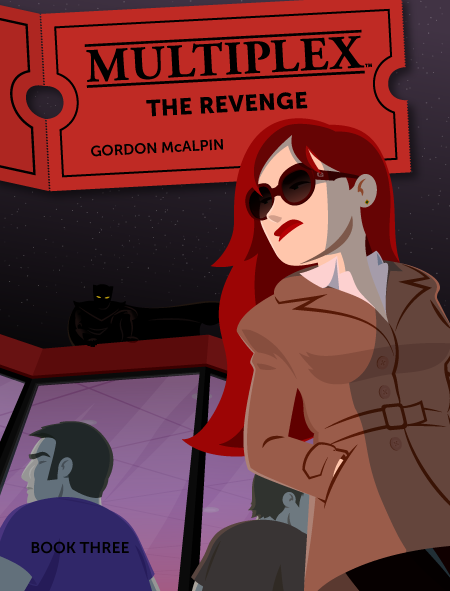 Multiplex: The Revenge (Book Three) is now available in the Multiplex Store! (Only regular/unsigned editions are available at this time; I'll add artist's editions once all of the Kickstarter rewards have been fulfilled.)
Multiplex: The Revenge collects chapters 11–15 of the series (strips #217–338, which ran from March 2008 to March 2009), plus over 30 bonus comics — including an all-new stories sets on opening night of The Dark Knight and Zack Snyder's Watchmen! If you miss Multiplex and would like to see more with these characters, the book collections are for you.
Head on over to the Multiplex Store and check it out today!
Other Recent Posts