Notes from the Manager
The new girls will be known as Tease and Jailbait. (Their real names are Letizia and Jillian. Jillian is the one with pink hair whom Melissa calls "Erin Esurance.")
As titles go, this one's kiiinda boring, but it's also a Phoenix song! Phoenix is awesome.
Thursday, I'll probably have something Social Network-related. It's a terrific flick, despite some obvious "exaggerated/added for dramatic purposes," and probably a few not-so-obvious ones, as well.
If you haven't had a chance to see it. If you have had a chance to see it, what'd you think?
If you're going to New York Comic Con, don't forget I will be at Booth 2487, sharing a table with Liz Bailie of Freewheel! Stop by and say hi!
Multiplex News & Updates
Bonus comics, drawings, and
other awesome stuff
Thursday, June 15, 2017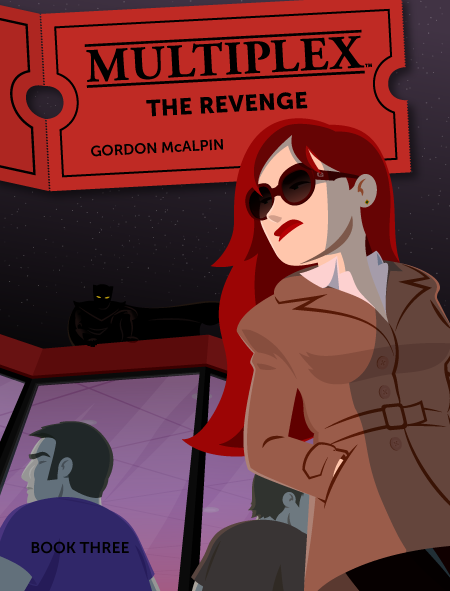 Multiplex: The Revenge (Book Three) is now available in the Multiplex Store! (Only regular/unsigned editions are available at this time; I'll add artist's editions once all of the Kickstarter rewards have been fulfilled.)
Multiplex: The Revenge collects chapters 11–15 of the series (strips #217–338, which ran from March 2008 to March 2009), plus over 30 bonus comics — including an all-new stories sets on opening night of The Dark Knight and Zack Snyder's Watchmen! If you miss Multiplex and would like to see more with these characters, the book collections are for you.
Head on over to the Multiplex Store and check it out today!
Other Recent Posts