Notes from the Manager
Related Strips: #351: Don't Be Crazy; #379: While You Were Gone II: The Wrath of Keith
I played around in Manga Studio Debut for the line art in the two panels here. I kind of like it. I'm not convinced I like it enough to completely stop using a brush (for the rare occasions I do hand-drawn comics), but it's way better than inking in Photoshop, that's for sure.
You know there's T-shirts and stuff available in The Multiplex Store, right? No? Well, there are!
UPDATE (9/1/09): There is a new TopWebComics vote incentive available — a brand-new bonus strip from the upcoming Multiplex: Chapter 2 eBook that fits in-between #35 and 36. The last panel might be a little bit confusing (or anti-climactic) if you read this strip on its own, but the idea is that it leads directly into #36 and #37, so you'll want to read the bonus strip and then those two strips for the full effect.
Multiplex News & Updates
Bonus comics, drawings, and
other awesome stuff
Thursday, June 15, 2017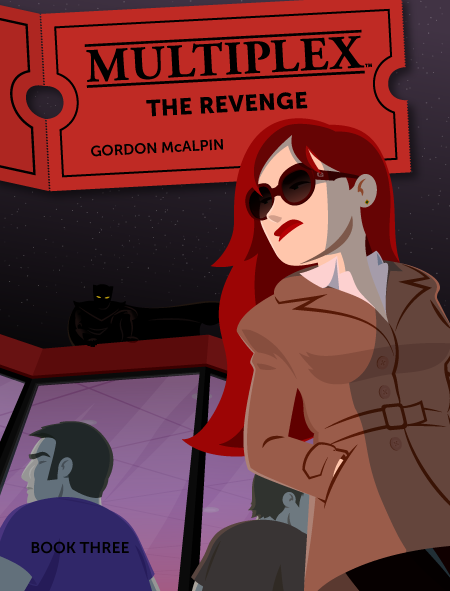 Multiplex: The Revenge (Book Three) is now available in the Multiplex Store! (Only regular/unsigned editions are available at this time; I'll add artist's editions once all of the Kickstarter rewards have been fulfilled.)
Multiplex: The Revenge collects chapters 11–15 of the series (strips #217–338, which ran from March 2008 to March 2009), plus over 30 bonus comics — including an all-new stories sets on opening night of The Dark Knight and Zack Snyder's Watchmen! If you miss Multiplex and would like to see more with these characters, the book collections are for you.
Head on over to the Multiplex Store and check it out today!
Other Recent Posts