Notes from the Manager
So I saw Zodiac, and I really liked it. In fact, I like it more and more as I keep turning it over and over in my head. I'm tempted to see it again while it's still in the theaters, just to take it in on a technical level, since I was "distracted" by having to follow the entire, fascinating story this first time around.
Phenomenal cast, terrifically (and atypically) understated direction from David Fincher, and -- in my apparently somewhat unusual opinion -- not a second wasted in its 2:40 running time. I'd talk about it a bit more here, but I think we're going to be talking about Zodiac on the Triple Feature talkcast tonight... I should probably talk to the boys about it.
EDIT: Incidentally, for those in the dark, the line is from Dirty Harry, which was very loosely based on the Zodiac murders. So the two films are two very very different approaches to more or less the same subject matter.
Multiplex News & Updates
Bonus comics, drawings, and
other awesome stuff
Thursday, June 15, 2017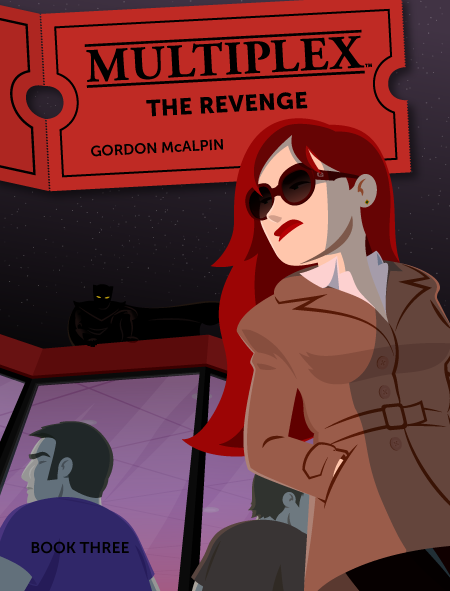 Multiplex: The Revenge (Book Three) is now available in the Multiplex Store! (Only regular/unsigned editions are available at this time; I'll add artist's editions once all of the Kickstarter rewards have been fulfilled.)
Multiplex: The Revenge collects chapters 11–15 of the series (strips #217–338, which ran from March 2008 to March 2009), plus over 30 bonus comics — including an all-new stories sets on opening night of The Dark Knight and Zack Snyder's Watchmen! If you miss Multiplex and would like to see more with these characters, the book collections are for you.
Head on over to the Multiplex Store and check it out today!
Other Recent Posts