Notes from the Manager
Related Strips: #1129: The Long and Short of It, Part One; #1130: The Long and Short of It, Part Two; #1131: The Long and Short of It, Part Three
This will probably be Evelyn's last appearance… but Randall isn't done at the Multiplex 10 yet. See you Friday!
I'm not sure anything Evelyn says really needs translation, but I'll save you the Google fu:
"Hijo de la gran puta" = Son of the biggest whore
"jódia vieja" = fucking old woman
"jódete" = fuck you
"so cabrón" = you asshole/bastard
"Vete pa'l carajo" = go fuck yourself (literally: go to fuck)
"mama bicho" = cocksucker
(I've updated these a couple of times from earlier today, because Evelyn is Puerto Rican, and apparently their swear words are very different. Thanks for the assist, Miguel S.!)
Multiplex News & Updates
Bonus comics, drawings, and
other awesome stuff
Thursday, June 15, 2017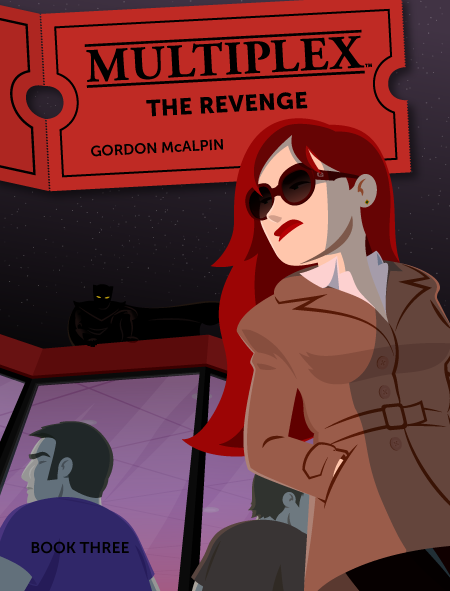 Multiplex: The Revenge (Book Three) is now available in the Multiplex Store! (Only regular/unsigned editions are available at this time; I'll add artist's editions once all of the Kickstarter rewards have been fulfilled.)
Multiplex: The Revenge collects chapters 11–15 of the series (strips #217–338, which ran from March 2008 to March 2009), plus over 30 bonus comics — including an all-new stories sets on opening night of The Dark Knight and Zack Snyder's Watchmen! If you miss Multiplex and would like to see more with these characters, the book collections are for you.
Head on over to the Multiplex Store and check it out today!
Other Recent Posts