Notes from the Manager
Related Strips: #1049: Life Is the Worst Screenwriter
Well, hey, surprise. I started working on the wrong comic and kept going, so instead of a movie review strip today (Tuesday), here's a second regular update. See you later this week…
I suppose part of this theory of Schrodinger's Cuts of movies (unreleased, possibly non-existent alternate versions of movies) is that the lost cut is always better than the studio cut "inside the box"—until they're actually released and people watch them: I Am Legend's alternate ending or the Bad Santa director's cut, for instance.
Multiplex News & Updates
Bonus comics, drawings, and
other awesome stuff
Thursday, June 15, 2017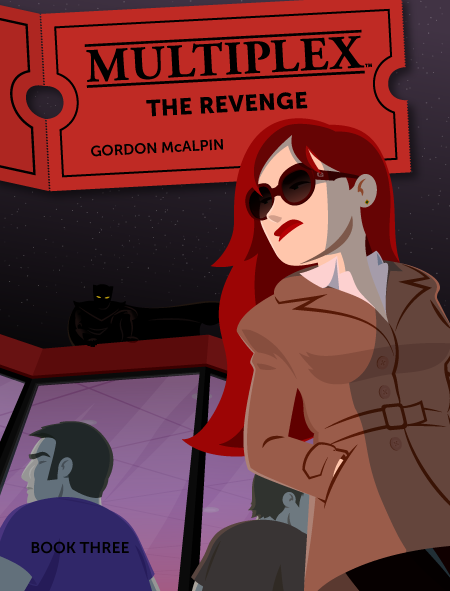 Multiplex: The Revenge (Book Three) is now available in the Multiplex Store! (Only regular/unsigned editions are available at this time; I'll add artist's editions once all of the Kickstarter rewards have been fulfilled.)
Multiplex: The Revenge collects chapters 11–15 of the series (strips #217–338, which ran from March 2008 to March 2009), plus over 30 bonus comics — including an all-new stories sets on opening night of The Dark Knight and Zack Snyder's Watchmen! If you miss Multiplex and would like to see more with these characters, the book collections are for you.
Head on over to the Multiplex Store and check it out today!
Other Recent Posts